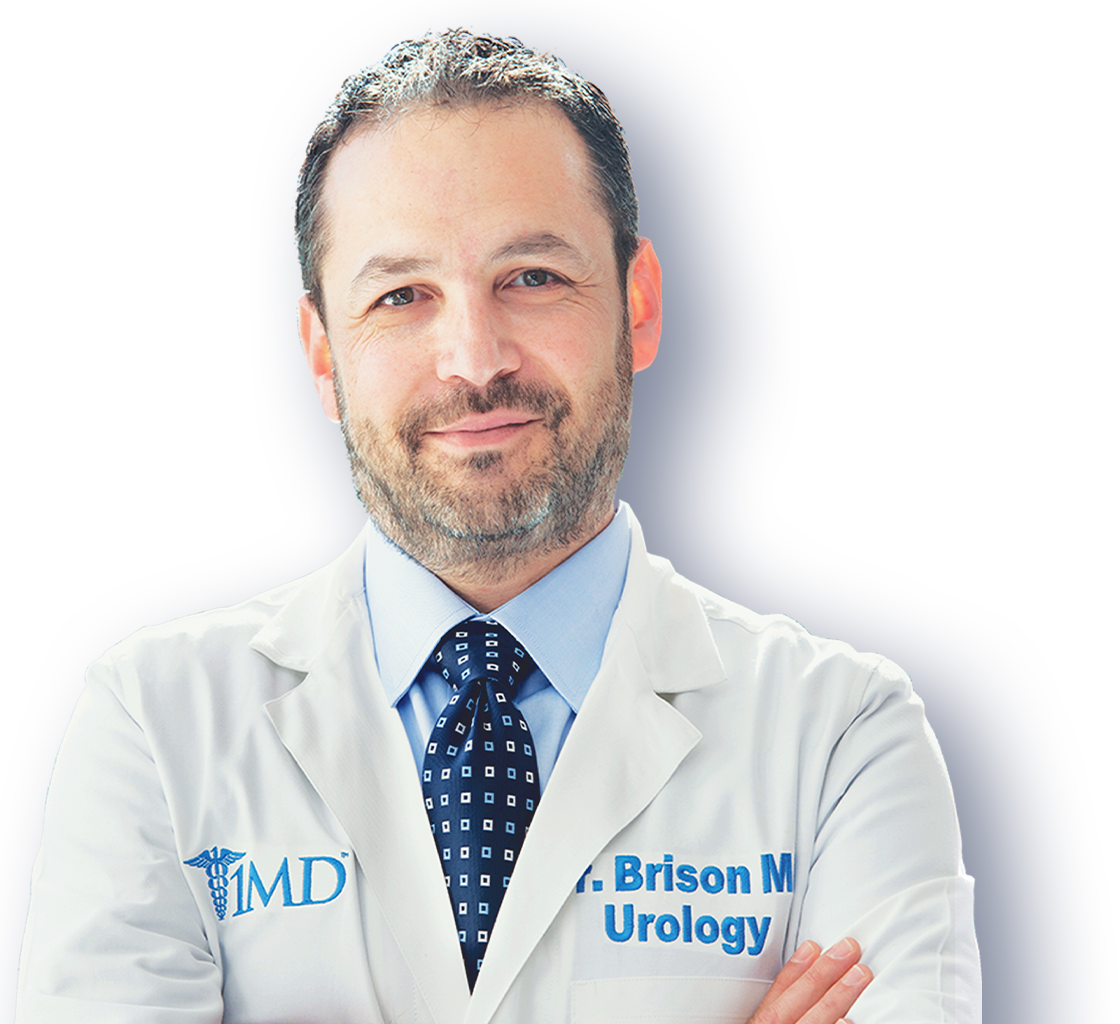 Urologist and Director of Robotic Surgery

Dr. Brison is a board-certified urologist, a Member of the Medical Executive Committee, at Providence Holy Cross Medical Center in Los Angeles, Calif. He previously served as the chairman of the department of surgery and director of Robotic surgery.
He graduated Cum Laude from New York University before completing his medical doctorate at State University of New York. He excelled during his residency at UMDNJ/Rutgers and was accepted to the prestige Endourology fellowship program at UCLA.

In his free time, Dr. Brison also volunteers as a part of the LA County Disaster Healthcare Volunteers Program. A member of both the American Urological Association and the Endourological Society, Dr. Brison has also worked to create numerous chapters in the 5-Minute Urology Consult series, a reference guide for other medical practitioners as well as authoring clinical studies published in medical journals, including the Journal of Urology, Journal of Sexual Medicine, Journal of Endourology, among others.

In his previous role as Director of Robotic Surgery, Dr. Brison has been at the forefront of the increasing use of robotics surgery in Urology and has developed a multidisciplinary program pushing the envelope in multiple surgical subspecialties. Due to his endourological expertise and deep interest in men's health, Dr. Brison has been performing innovative new surgeries with state-of-the-art medical technologies as they emerge. These include: Bipolar prostate resection, Transurethral photovaporization of the prostate, Urolift and Rezum to name several.
Linked