Our Platform
The Scale Platform is a fully integrated environment where proprietary software, innovative product development, operational efficiency, and cutting-edge growth strategies join together to allow for rapid iteration and growth. Scale Commerce and Scale Digital are the driving forces behind better brands with a superior customer experience.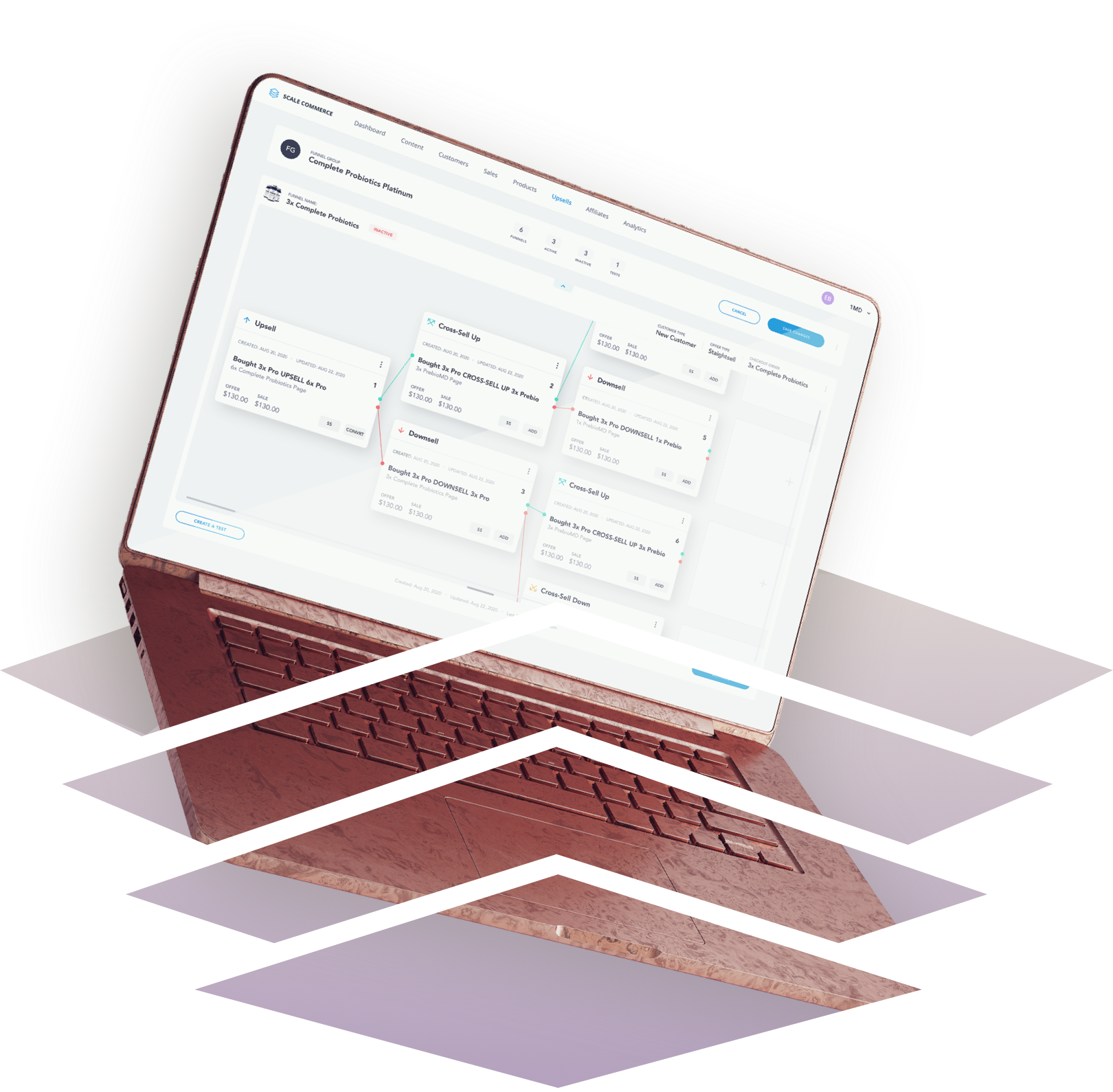 Scale
Commerce
Our years of experience using ecommerce and analytics technologies have allowed for a deep understanding of digital direct-to-consumer technological needs. This is what led to the development of Scale Commerce.
Scale Commerce is a performance-focused ecommerce platform that replaces a tech stack of many stand-alone SAAS applications. We provide an integrated solution to running multi-brand storefronts, deploying rapid creative iteration tests across channels while providing a holistic view of the customer journey throughout our multi-touchpoint digital ecosystem via advanced tracking methods and comprehensive reporting.
Scale
Digital
Scale Digital is our in-house, digital marketing agency.
Small, independent but highly-collaborative cross-functional teams execute proprietary processes and methodologies that drive the growth of Scale Brands and the constant improvement of Scale Commerce through marketing automation. Through our fully integrated teams – Video, Copy, Media Buying, Social Media, Web Development, Performance Marketing, Call Center, and Video Production – Scale Digital redefines the way customers engage with a company they believe in. This allows us to create a deeper relationship while encouraging brand loyalty and advocacy and increasing retention and lifetime customer value.