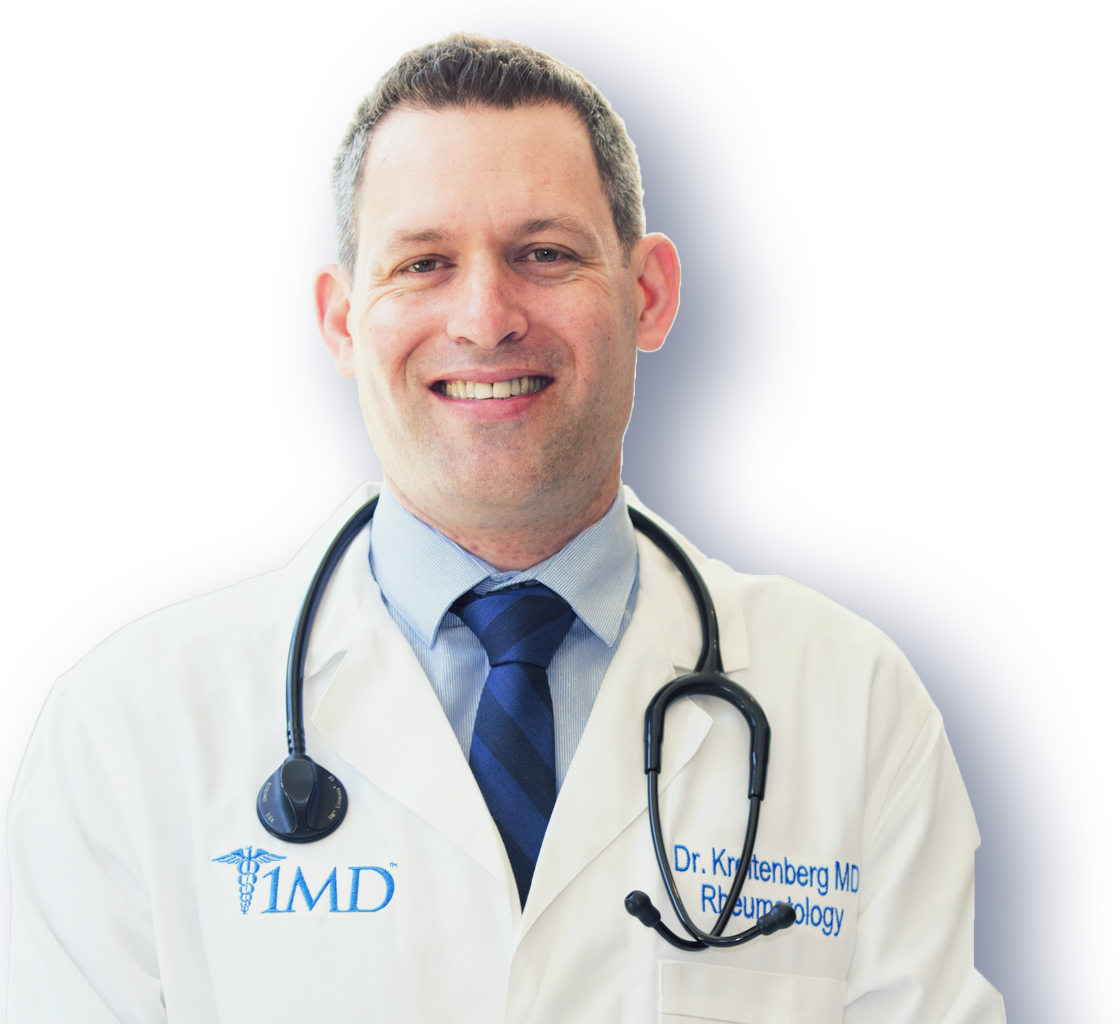 He also studied at the prestigious Technion - Israel Institute of Technology in Haifa, Israel. Dr. Kreitenberg completed his internal medicine internship, residency and then rheumatology fellowship at the University of Southern California (USC) and Los Angeles County Medical Center.

Dr. Kreitenberg's primary rheumatology practice is in Tarzana, California and is on staff at several local hospitals in the San Fernando Valley. He is fluent in English, Spanish and Hebrew. Dr. Kreitenberg has been published in several peer reviewed journals and has given instructional, continuing medical education and promotional lectures on various rheumatology disease states and pharmaceuticals. He takes pleasure in volunteering with medical residents from local Northridge Hospital Medical Center as a mentor and instructor. He is married with 4 children and enjoys playing baseball and softball, cooking, and spending time with his children.

Dr. Kreitenberg's passion for treating joint pain began at a young age. Seeing his mother suffer on a daily basis from disabling psoriatic arthritis was the impetus for his going into medicine and rheumatology in particular. He has a strong interest in treating patients with severe and debilitating joint pains such as rheumatoid arthritis, osteoarthritis, fibromyalgia and spondyloarthritis. Through a holistic approach combining conservative therapies, such as nutrition, bowel health, and physical therapy, with advanced medicinal therapies, he strives to improve his patient's quality of life. He consistently aims to combine his clinical training skills with the latest in rheumatology research and supplements to improve patient care.

He specializes in immune therapies, joint injections and ultrasound imaging. He was also an early adopter of cutting-edge injection therapies such as platelet rich plasma (PRP) and stem cell injections for joint and soft tissue pathologies.

Dr. Kreitenberg is a Fellow of the American College of Rheumatology and has lectured at various local hospitals, patient support groups and for Novartis Pharmaceutical company.

Products I Recommend

MoveMD
Linked